–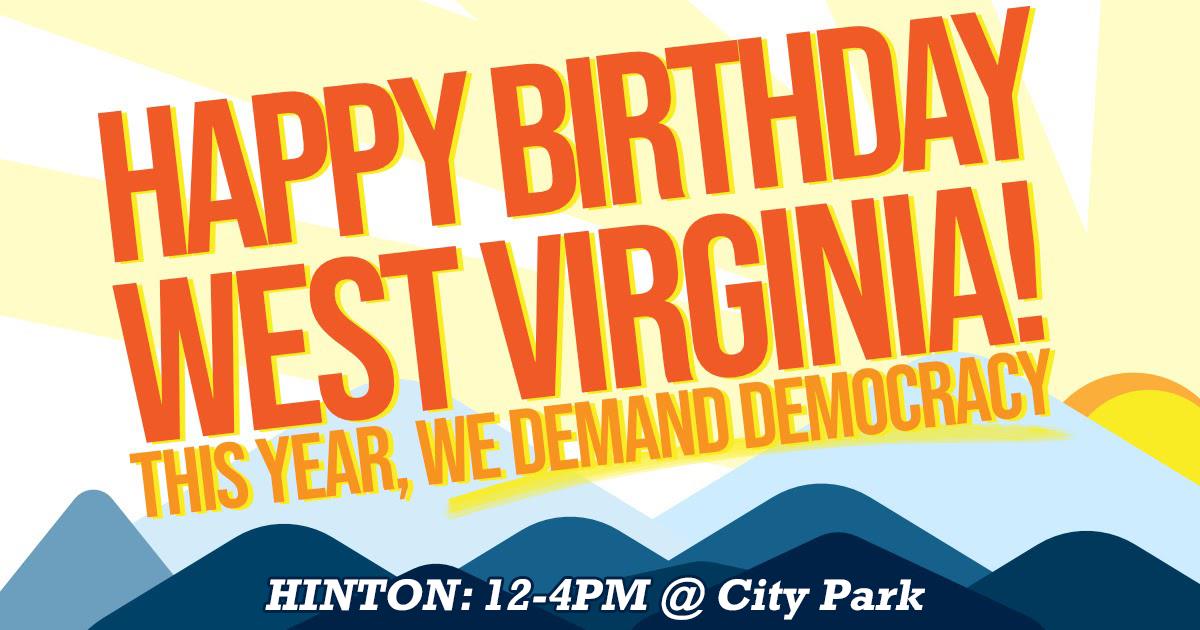 Join us for a celebration for Juneteenth & WV's Birthday on Thursday, June 18th at City Park in Hinton, WV.
𝙋𝙡𝙚𝙖𝙨𝙚 𝙪𝙨𝙚 𝙩𝙝𝙚 𝙩𝙞𝙘𝙠𝙚𝙩 𝙡𝙞𝙣𝙠 𝙩𝙤 𝙧𝙚𝙜𝙞𝙨𝙩𝙚𝙧 𝙫𝙞𝙖 𝙈𝙤𝙗𝙞𝙡𝙞𝙯𝙚.
We'll hear from a line up of speakers, sign birthday cards in support of the For the People Act, build community, and learn how to take action to help pass this crucial legislation.
After the gathering, join us for a canvass to talk to your fellow neighbors about the For the People Act.
For more information, contact Shalom Tazewell at shalomtazewell@frontier.com.