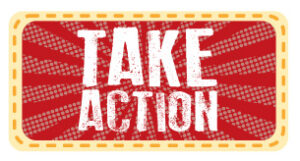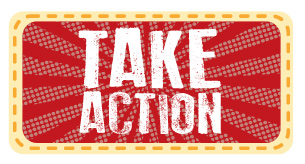 URGENT ACTION ALERT!
Our friends at the WV Criminal Law Reform Coalition have a couple of Urgent Criminal justice reform actions: NO on HB 2257, YES on HB 2094. And we've a couple of our own, too.
 
1) HB 2257 is a No Jobs/No Hope bill for those who have completed their drug offense sentences.
Contact you House of Delegates member NOW to ask them to VOTE NO on HB 2257, a draconian bill that doubles down on the failed and costly war on drugs—and is up for final vote around noon.  Not sure who your Delegate is?   Find out by clicking here.
 
Sample email/phone script:
VOTE NO on extended supervision HB 2257
Dear Delegate:
I am writing to ask you to please VOTE NO on HB 2257, a bill that is NOT smart on crime.  This bill would add up to 10 years of extended supervision for people with drug offenses after they complete underlying sentence, including any period of parole. Violation of the supervision would result in additional incarceration of up to 10 years. HB 2257 is NO JOBS, NO HOPE: instead of creating pathways to employment, stable housing, and drug treatment, this bill would subject people to more supervision, strap them with additional fees, and make it more likely that they return to prison. All of this will drive up recidivism, put more strain on families, and cost West Virginia taxpayers more money.  
Read and share "Major Step Backwards for Criminal Justice Reform" – WV Gazette-Mail, March 2nd
 
2) SUPPORT HB 2094 and Restorative Justice for Juveniles
HB 2094 restorative justice bill for juveniles passed the House and now we want Senate Judiciary committee to put it on their agenda!
Please contact Senate Judiciary members and ask they support HB 2094 to help advance restorative justice practices in West Virginia.  HB 2094 recognizes the positive impact restorative justice can have for our kids and our communities. And while a lot of work remains to increase capacity to implement these programs, this bill ensures that a restorative justice process will be an option in any juvenile case if all parties agree to participate. 
Read and share "You cannot be tougher on crime than preventing it in the first place- Delegate Graves hopes restorative justice can help offenders" – Gazette-Mail, Feb. 27
 
3) Say NO to the Governor's Personal Income Tax Proposal
Governor Jim Justice unveiled his personal income tax proposal yesterday. "This plan leaves a $185 million budget gap," says Kelly Allen, Executive Director of the WV Center on Budget and Policy, "because the new taxes don't fully offset the 60 percent personal income tax cut. Add that to an already 'flat budget' which means an $80 million cut from failing to account for inflation, and we are looking at a $265 million budget gap- or 5 percent of our total state general revenue fund. What will have to be cut to close that gap – during a pandemic?"
If you utilize any state programs- and we all do! (higher education, foster care support, public health departments, Medicaid) this funding is all at risk as legislators consider cuts in order to give tax cuts to the wealthiest West Virginians. 
West Virginia's Income Tax is our fairest tax, ensuring that wealthier taxpayers pay their fair share and funding 43% of our state budget. Shifting more taxes onto low and middle income citizens is not fair – this is what efforts to reduce or eliminate the income tax will do – raise other taxes on low-income and middle-income families, and will result in cuts to public services that benefit all families and businesses.
One thing we have learned through this COVID-19 pandemic is the importance of fully funding vital public services like health care and education.
CLICK HERE: Contact your Legislators TODAY! 
Tell them to Protect the WV Income Tax as a source of revenue for our state, so that it can continue to fund education, Medicaid, and other vital public services.
4) Say NO to HB 2869, the dangerous "Anti-Mask-Mandate" bill.
Just two days ago, a group of West Virginia lawmakers introduced HB 2869, that would prohibit state or local elected officials, the state, or a political subdivision of the state from mandating the use of face masks, shields, or other face coverings.
In July, Governor Justice issued a mask mandate. At the start of the legislative session, the House of Delegates did, as well. But the House of Delegates mandate has not been enforced and the governor's mandate has not been consistently enforced. Now they want it completely unenforceable. 
Contact Your Legislators TODAY!
Tell them to say NO to HB 2869 and allow mask mandates to protect the public as needed, especially during a global pandemic.