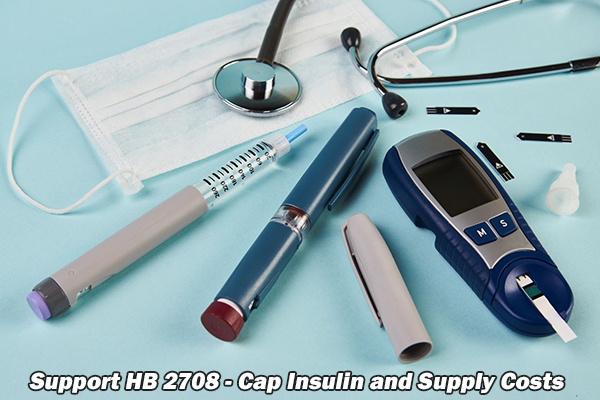 We need your help to get HB 2708 moving!
HB 2708 will cap per month copayments in private insurance at:
$25 for insulin
$25 for other diabetes-related drugs
$100 for all diabetes-related medical supplies and equipment
Connect With Your Legislators! 
HB 2708 is currently assigned first to the Health and Human Resources Committee, and then to the Finance Committee. HB 2708 must be voted on and pass both Committees by March 28 or the bill dies for this year!
(Or call members of the House Health and Human Resource or Finance Committees directly.)