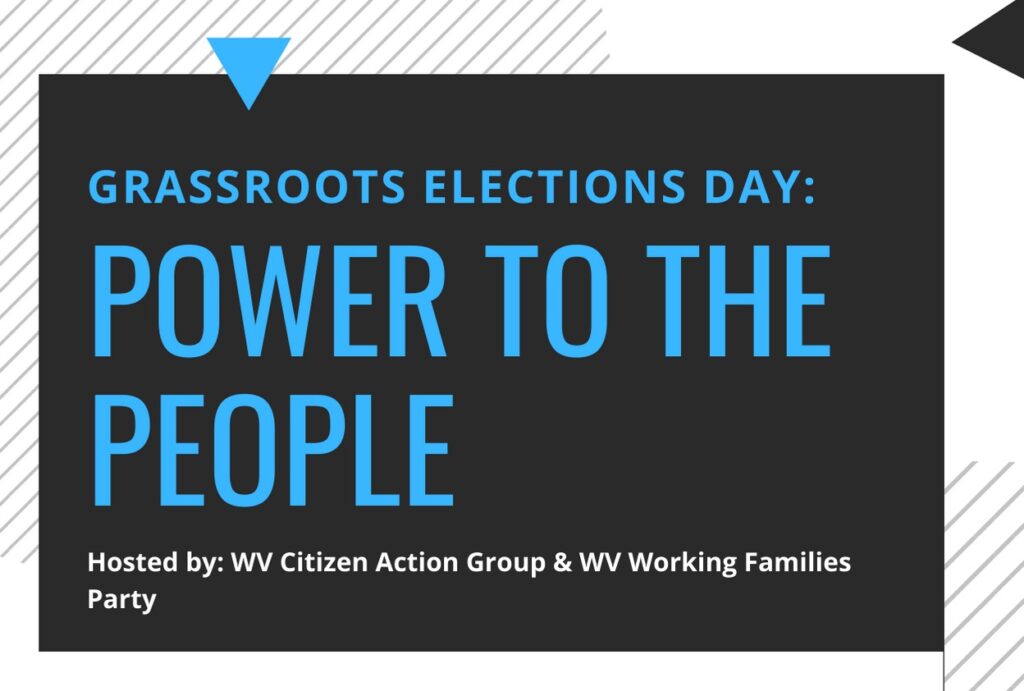 Sunday, Feb 2:  "Power to the People" Electoral Strategy Day
11am-5:30pm at the WV School Service Personnel Association conference center
1610 Washington St E,
Charleston, WV 25311 (one block from State Capitol)
2020 is our big chance to shift the political balance in West Virginia and push our elected leaders to stand up work for working people.  There are lots of ways to get involved.  At this "Power to the People" Electoral Strategy Day, we'll talk about the "lay of the land" for local and state elections in 2020, and how to:
•    Push big issues (like economic justice, environmental justice, fair housing and equity in schools) using the elections
•    Research and vet candidates and inform the public about where they stand
•    Build slates and other ways of promoting multiple candidates at once
•    Run a killer get-out-the-vote effort
•    Build power for your local organizations to make change!
Hosted by: WV Citizen Action Group and WV Working Families Party