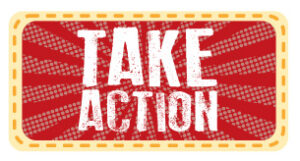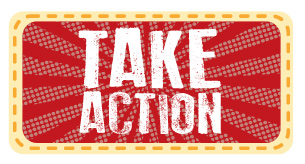 Tell Your Delegates to Reject SB 498 & SB 704
– Stop Classroom Censorship!
SB 498, another classroom censorship bill that would chill speech and instruction in schools about important topics like race, gender, and sex is working it's way through the WV Legislature. SB 498 passed the Senate on Wednesday, and the House Education Committee plans to start discussing the bill sometime on Monday. 
This bill is a more extreme version than HB 4011, which the House Judiciary committee determined needed more consideration through a study resolution and set it aside for the session. SB 498 doesn't contain the carve outs and exceptions in HB 4011 and even applies to higher education, not just K-12 schools. 
The House Education Committee held a public hearing on SB 498 on Monday, March 7th at 8 AM at the State Capitol. This public hearing was limited to in-person participation. 
If you didn't make it to the hearing, please see the list below of actions you can take to stand up against classroom censorship. 
UPDATE #1: Most speakers push back on West Virginia's "Anti-Racism Act" 

UPDATE #2: SB 498 is on the House Education Committee's agenda today. They met at 9:30 AM this moring but did not get to the bill. The committee will reconvene at 3 PM. You can tune in here. 
We need to have truthful and honest discussions with our kids about systemic racism, oppression and privilege. SB 498 would prohibit these important discussions. 
 – Write or call members of the House Education Committee and your delegate(s) them to oppose SB 498. You can find contact information here. 
 – Sign this petition at https://tinyurl.com/wvcensorship: Don't Let the West Virginia Legislature Censor History! Tell your state legislators to VOTE NO on Educational Gag Orders. 
Talking points on Classroom Censorship Bills from the WV Coalition for Truth in History and Our Shared Future:
Whatever their color, background, or ZIP code, all children deserve an honest and high-quality education that prepares them for the future. Yet, West Virginia state legislators are weighing two bills that threaten to deprive our children of the education they need and deserve. What does this anti-child package of bills do?

Senate Bill 498 
 – SB 498 Waters Down History: This bill could prevent our state's children and college students from learning the good, the bad, and the ugly of our history. Teachers themselves say they will have to water down or skip over basic facts of U.S. history. Teachers should not have to remain neutral during lessons about slavery and the Holocaust. 
 – SB 498 Could Leave WV Students Unprepared. This bill bans teaching that individuals should feel "discomfort, guilt, anguish" due to their race or sex. This provision is commonly misinterpreted as a prohibition on making students uncomfortable. In practice, SB 498 could force teachers and professors to avoid uncomfortable topics, shortchanging students' opportunities to develop critical thinking skills.

Senate Bill 704 
 – SB 704 Threatens Parents' Rights. Federal law already ensures that all parents have access to the materials used in their child's school–all parents have to do is ask. SB 704 ignores these existing parent rights and instead makes teachers the enemy. We need to be strengthening the parent-teacher relationship, not poisoning it with SB 704.
 – SB 704 Sows Fear and Division. If SB 704 passes, it would require yearly reports about parent complaints to the state legislature, which opens the door for witch hunts of certain schools and teachers. SB 704 sows division and chaos in public schools at a time when educators need to concentrate on students' recovery from the pandemic.
 – SB 704 Worsens Teacher Shortages: SB 704 wraps teachers in red tape, pushing them away at a time when West Virginia schools are experiencing teacher shortages in all subjects. This bill would require primary school teachers to plan lessons a year in advance, which is what college professors do, and is not possible or necessary for grade school.
These bills do not solve the real problems facing West Virginia K-12 and college students.
SB 498 and SB 704 are copycat bills – they follow the destructive example of bills in other states that have led to book banning, tattle-on-a-teacher tip lines, $500 bounties targeting teachers, expensive litigation, and more. 
Tell your delegate(s): 
Don't bring these problems here! VOTE NO on SB 704 and SB 498.