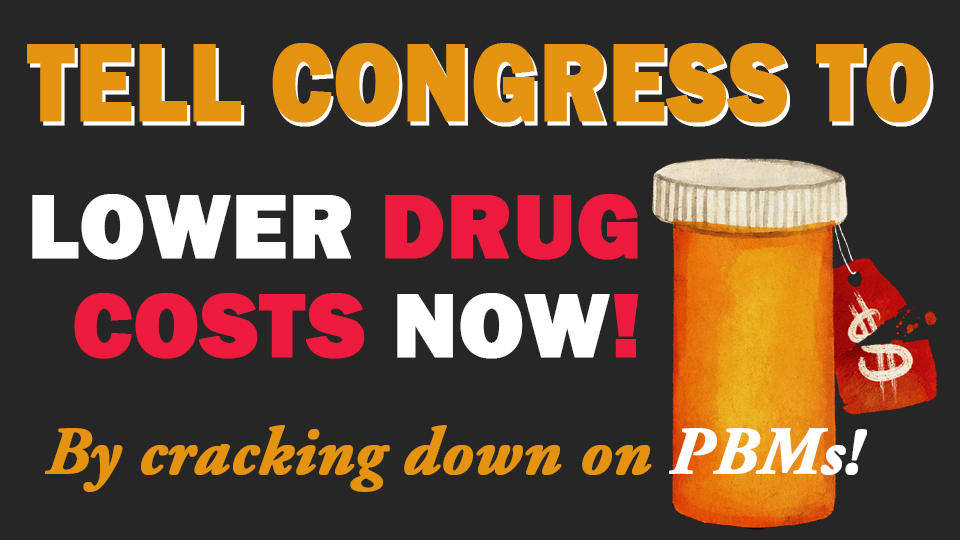 TAKE ACTON: https://tinyurl.com/PMBTAct22 or https://secure.everyaction.com/SBPtxXa3UEStf7op8SlZVA2 
Pharmacy Benefit Managers (PBMs) influence prescription drug costs, determine which drugs are covered by an insurance plan, and pocket unknown sums of money that might otherwise be passed along as savings to consumers. Currently, three PBMs control nearly 80% of the prescription drug market and operate with little to no oversight.
PBM's must be held accountable for increasing the cost of healthcare in the U.S.
Tell Congress to Pass the Pharmacy Benefit Managers Transparency Act of 2022. Protect us from high prescription drug prices and deceptive practices.
Read the one-pager here: https://wvcag.org/blog/wp-content/uploads/2022/09/PBM-Transparency-Act-One-Pager-FINAL.pdf 
Watch our YouTube webinar on Pharmacy Benefit Managers and the recent Senate bill here: