With the elimination of the enhanced Child Tax Credit (CTC), 50,000 West Virginia children have been pushed back below the poverty line. 
In December, eleven West Virginia mothers dialed in to a meeting with Senator Joe Manchin's policy team. They'd agreed to discuss how vital the CTC is for their families, from feeding hungry children to paying for childcare. But, less than 15 minutes before the call was supposed to start, it was canceled. Since then, these mothers have looked for other ways to make sure they are heard. 
A couple weeks ago, a coalition of West Virginia organizations, parents and grandparents held a press conference on the steps of the State Capitol to tell Senator Joe Manchin that families in West Virginia are worried that no deal has been made in Congress for an extension of the Child Tax Credit. Senator Manchin did not budge.
West Virginia mothers are raising their voices again on February 2nd. Led by West Virginia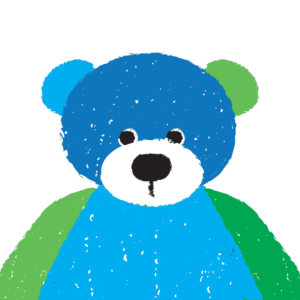 economic justice organizer Amy Jo Hutchison, these mothers are traveling to Washington, DC to share their stories with senators in front of 500+ teddy bears at the US Capitol. We hope the stories will be heard by the senate and inspire action by the federal government.
In addition, on the same day here in Charleston, WV, a small group will stand outside Senator Manchin's office reading quotes from West Virginia mothers on how our families and children are suffering. Without the aid of the Enhanced Child Tax Credit, things are just Unbearable. 
To highlight this need, the Unbearable Campaign was created to amplify these West Virginian "Mama Bears'" stories and aims to develop solidarity among parents nationwide. The campaign is grounded in the visual imagery of "loved on" teddy bears, to keep the focus on the children who are suffering, and vivid language—including bear metaphors—to raise awareness of families' stories.
For more information on how you can help amplify these voices on Feb 2nd and 3rd, visit www.unbearablecampaign.com. 
The coalition supporting these efforts includes: the West Virginia Council of Churches, Young West Virginia Forward, the West Virginia Center on Budget and Policy, West Virginia Citizen Action Group, Rattle the Windows, American Friends Service Committee West Virginia Economic Justice Project, TEAM for West Virginia Children, National Association of Social Workers West Virginia Chapter, Race Matters West Virginia, and Community Change Action.