All throughout the year and especially when the Legislature is in session, we reach out and ask for your help. We ask you to call and email your lawmakers, or help us educate other folks who would be interested in a particular issue or a bill.
It takes a lot of education to get a bill across the finish line. And SB 577 is a good example of how a good idea became a bill on its way to the Governor's desk. 

Former Delegate Barbara Evans Fleischauer, was concerned about how much people were paying for prescriptions, particularly insulin. She decided that we as a state should do something to protect the thousands of diabetics in West Virginia whose families were suffering financially because of the high cost of insulin. She introduced the first Insulin Affordability Bill in 2020.
Over the last four years and legislative sessions, the idea grew from a small group of legislators and advocates to a campaign where thousands of people have stepped up for themselves and their neighbors with diabetes. They have communicated with lawmakers, shared their personal stories, posted and reposted information about the bill on social media, written op-eds. We have groups, healthcare providers and organizations around the state who learned about the bill and helped support it also.  
This year all that education and hard work paid off. SB 577 passed the Legislature! After the bill is signed by the Governor, diabetics in West Virginia will have copay caps of $35 a month for insulin and $100 a month for supplies! 
Everyone who sent an email or shared a post or a story was part of this campaign. You are the reason that thousands of people in the state suffering from this deadly disease don't have to suffer the financial ruin paying for their insulin and testing supplies. 
West Virginians know how to get together to help our neighbors. This is another wonderful example of how caring and compassionate our people are and what we can accomplish if we work together! 
Thank you to everyone who helped make this idea into a reality!
And we'd like to especially thank Barbara Fleischauer and all of the senators and delegates who supported the bill this year and got it passed! And don't forget to call and thank your lawmakers who voted for this life-saving bill! (You can find roll call votes on passage and concurrence on amendments here.)
Click here and here for more information about this and other healthcare bills from the session.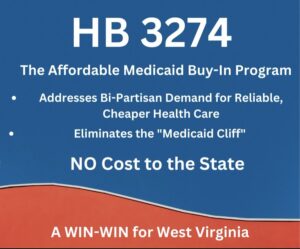 Affordable Medicaid Buy-In Bill Building Support for Next Session!
According to Kat Stoll from West Virginians for Affordable Health Care, "HB 3274, a bill to address the Medicaid eligibility cliff passed the House overwhelmingly but stalled in the Senate. Republican support in the House was strong. Private insurer Highmark raised concerns with the bill on the Senate side. As a result, the DHHR will be pursuing a study regarding the potential of a state Innovation ACA waiver or a state Medicaid Basic Health Plan option to address issues of the Medicaid income eligibility Cliff and churning on and off Medicaid during the year that 68,000 low-wage workers experience in West Virginia. 
The DHHR study will be completed in 2023 and will include recommendations regarding policies and approaches that can support workforce development and lesson disincentives for lower wage workers that desire to move up the economic ladder. Currently many low wage workers do not accept more hours or a promotion or a new job because they cannot afford to lose Medicaid.  For these workers that lose Medicaid,  the increase in wages can be less than the new cost of insurance and health care.  Advocates plan to pursue legislation in the 2024 legislative session that will bring more affordable health insurance options to low-wage workers just over current Medicaid income eligibility (the Cliff) and to help reduce Medicaid churning."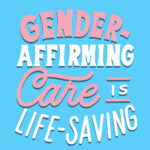 Bill Interfering with Gender-Affirming Healthcare in Adolescents Passes Legislature
HB 2007, the highly controversial bill to prohibit people under 18 from getting healthcare related to gender-affirming care is another cruel culture war bill in the long line of West Virginia legislations based on the beliefs of lawmakers, not medical science. Denying young people this care is related to significant risk of suicide and depression. Click here for an article from WV Public Broadcasting on what healthcare these kids need and are being denied by the WV version of this horrible bill, which came out of far right wing think tanks and is being debated in statehouses around the country.
We would like to thank Senator Takubo and Senator Maroney, who are both physicians, for trying to stand up for these kids. Senator Takubo read excerpts from peer-reviewed articles and statements from the American Academy of Pediatrics to try to educate their fellow senators and protect our trans youth from the dire consequences of this bill. The bill passed with an amendment that Senator Takubo added that would allow some young people who suffer from severe gender dysphoria to receive hormone therapy. 
Our hope is that this harmful bill will be reversed next session.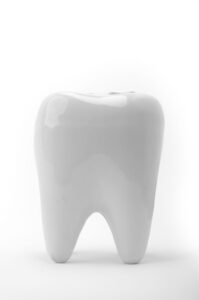 Bill to Increase Dental Coverage for Many West Virginians did not Pass.
Sadly, another bill we wanted to see pass, didn't make it over the line this year.  SB 269 would have increased the amount of dental coverage for adult Medicaid recipients from $1000 to $2000 a year. We will try again next year.
Thank you to everyone who worked so hard on these bills!
We will be discussing more about the very important changes coming to Medicaid in the light of the COVID public health unwind. Stay tuned.
To learn more, read this article from Rhonda Rogambe of the West Virginia Center on Budget and Policy, or attend an online webinar to hear more about it!