On Saturday, September 16th we gathered at Coonskin Park to celebrate our awardees, reflect on the work we've done and what's to come, and spend time with old and new friends. 
The Mountain State is full of passionate folks doing the work needed to improve the lives of their fellow West Virginians and ensure our people are safe, healthy, and successful. That's one reason why, each year, we come together to recognize several individuals for their contributions to our state and their communities. 
We wanted to take another opportunity to lift up our amazing awardees and their work, especially for those who were unable to attend.
Meet Our Awardees!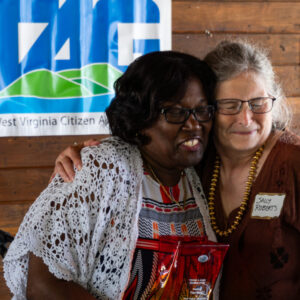 Pam Nixon is this year's recipient of the Thomas A. Knight Excalibur Award for lifetime achievement. A life-long resident of Kanawha County, Pam's history in community service began in the mid-1980s, promoting environmental and social justice issues, She has received numerous awards and recognitions from the US EPA and local civic organizations. In 1998, she was appointed to the position of Environmental Advocate at the West Virginia Department of Environmental Protection, a position she held until retiring in 2014. In that capacity, Pam was the conduit between the public and the DEP. She organized public education forums on state and federal environmental regulations, the pollution control permitting process, and how to participate in public comment hearings. 
As a chemical safety advocate she has testified before Congress on behalf of Kanawha Valley residents on numerous occasions. Pam is a member of the Charleston Branch NAACP and chair of the Environmental & Climate Justice Committee. She is a member of the Kanawha-Putnam Emergency Planning Committee, and previously served on the Boards of Directors of WV CAG, the Ohio Valley Environmental Coalition and for People Concerned about Chemical Safety. Pam continues to be a tireless champion for front-line workers and fence-line communities.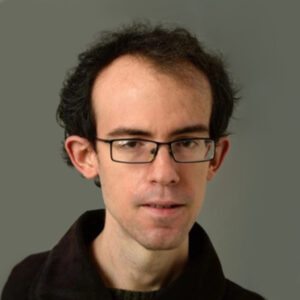 Mike Tony, Environment & Energy Reporter for the Charleston Gazette-Mail is the 2023 recipient of the Don Marsh & Paul Nyden Public Service Award. Mike has written extensively about how West Virginia's topographic and political landscapes make its residents vulnerable to climate impacts. Previously, he reported for the Uniontown Herald-Standard in southwestern Pennsylvania, his hometown newspaper. He is a graduate of the University of Pennsylvania. 
Earlier this year, Mike was awarded a fellowship from the Massachusetts Institute of Technology Environmental Solutions Initiative. The program supports journalists developing a news project that connects local perspectives and priorities with climate change science and solutions. In the spirit of Don Marsh and Paul Nyden, Mike's reporting exposes hypocrisy and corruption, and seeks to hold those in power accountable. His articles on abuses of power by the WV Legislature and opposition to tighter pollution standards by state officials despite the public health risks to our communities have been reprinted in various national publications including Governance and Environmental Health News.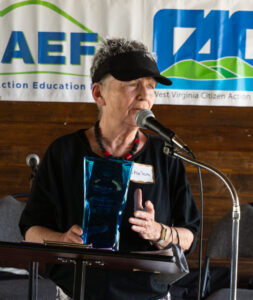 Last, but not least, Shalom Tazewell will be receiving the Si Galperin in Defense of Democracy Award. Shalom moved to WV in 1993 from the DC Metropolitan area where she had worked for Defenders of Wildlife. Right away she volunteered for the Sierra Club and as an adult literacy instructor at the Hinton Public Library. In 1997, Shalom started an adult ESL program in Raleigh County where she was the lead instructor, working with adult immigrants from over 15 different countries who, like her, chose West Virginia as the place they wanted to put down roots. She also helped coordinate a correctional center literacy program where she trained inmates to teach others how to read, and became the lobbyist for the WV Adult Education Association, mobilizing students and teachers in a successful campaign with the legislature to provide free GEDs. 
After the shock of the 2016 general election, Shalom co-founded the Summers County Huddle, a growing grassroots advocacy organization which promotes social and economic justice and civic engagement. In June of 2017 she retired from adult education in order to dedicate more time to working in the community as an advocate for government policies and laws that reflect democratic values. Shalom serves on the boards of WV CAG and the Appalachian South Folklife Center. During the 2020 elections she was a Movement Captain for WV Can't Wait, recruiting and training organizers to Get Out the Vote around the state. She also served on the CORE Support Team for the Wild, Wonderful & Healthy Summers County, an organization working to support safe and affordable housing, strengthen recreational opportunities, and support the economic development of local small businesses in their community. 
Thank you to our attendees and sponsors for making this day and our work possible.
You can see pictures of the event and a list of our sponsors here. We hope to add some video clips of the award presentations soon.